New Project wizard¶
This wizards helps you create a new project.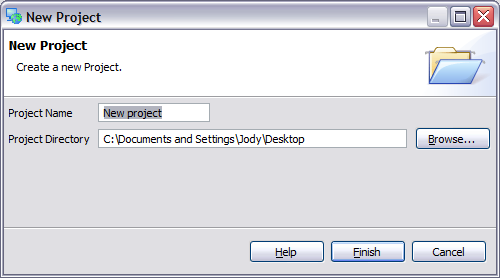 When you first bring up the New Project wizard you need to fill in the following edit fields.
Field
Description
Project Name
The name of the new project to be created
Project Directory
The location in the file system where the project will be created.
After you enter the name and location you can press Finish to create the project.