Interaction Properties page¶
The interaction property page allows you to set how you can interact with the selected layer.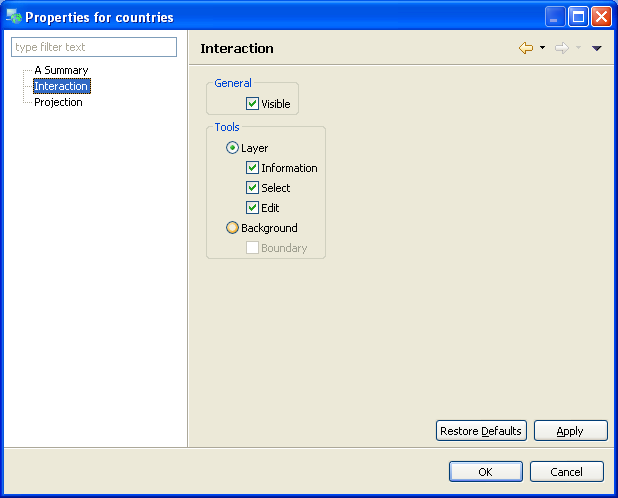 Visible¶
Changes whether a layer is displayed in the map.
Background¶
This will change the layer to be a background layer and enable or disable relevant options
Information¶
Selecting this option will enable the information and distance tools
Select¶
Toggles if a layer is selectable
Edit¶
Toggles if a layer is editable
Boundary¶
Setting a layer as a boundary layer will enable it to be used to set the boundary in the boundary view and therefor restrict the zoom to extent and filter table and catalog results.
Note
This option is only available if the layer is a background layer.