Help Menu¶
The help menu is used to access additional information about the uDig application.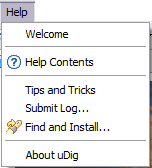 Welcome¶
Open up the welcome screen, containing links to the project website and introduction material.
Help Contents¶
This command displays the help contents in a help window or external browser. The help contents contains help books, topics, and information related to the Application and installed features.
Tips and Tricks¶
This command will open a list of interesting productivity features that you may not have discovered.
Submit Log...¶
This command opens the Send Log dialog allowing you to send your error log to the development team for review.
Find and Install¶
This group of commands allows you to update your product and to download and install new features.
About uDig¶
This command displays information about the product, installed features, and available plug-ins.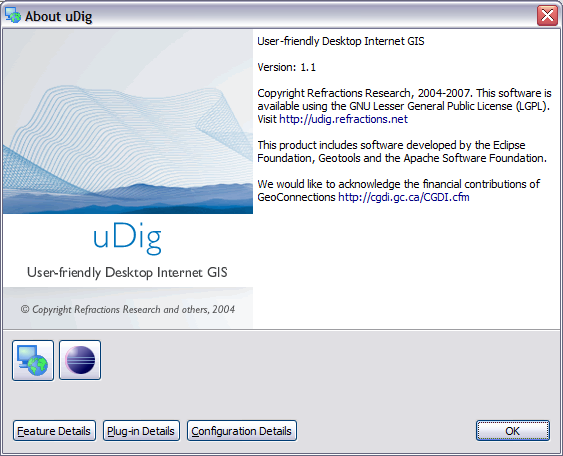 Related tasks
Related reference